Rapid Software Testing Courses with James Bach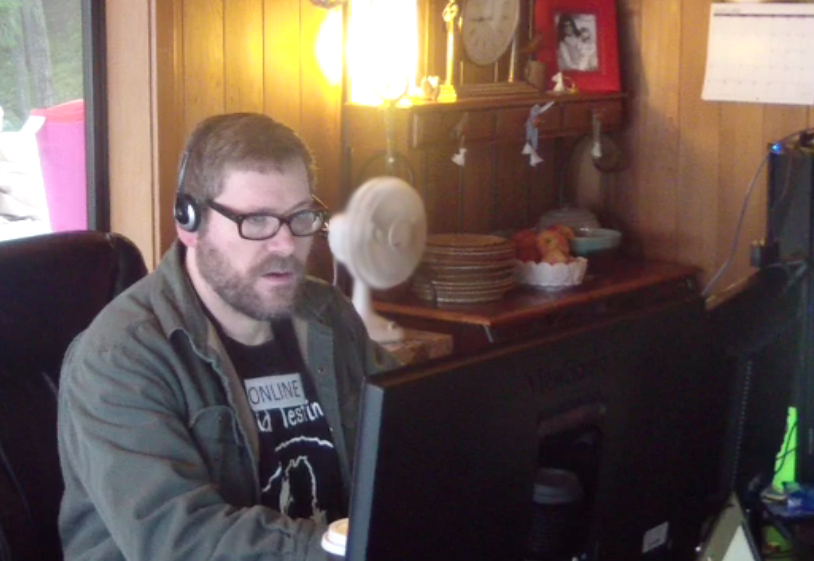 Future RSTA *Online* :


What is RSTA?
Formerly named, RTIO, the Rapid Software Testing Applied class applies Rapid Software Testing methodology to testing a specific product. We do the class online or onsite. We occasionally schedule a major onsite on Orcas Island, but we can also do them onsite at your company, testing your software. RSTA can be taken before or after the other classes. Some students have found this to be a useful prequel to RST; others have said it's a good follow-on.
RSTA Online
A software testing experience with James Bach
Broadcasting from the Pacific Time Zone on Orcas Island, Washington, James will lead students through a real-time, hands-on testing experience including testing topic discussions and student work reviews.
What is it?

<![if !supportLineBreakNewLine]> Nearly all testing textbooks and classes teach testing based on ideas that are about forty years old. A funny thing about that: we have no particular evidence that those ideas worked even then — and yet, the world is more complicated, today. "Traditional testing" demands that you test with a complete spec, assumes you will test every feature in every way, assume that all important bugs are easy to find in the test lab, and expects that you will write out all your tests cases in detail before you start. Hogwash! None of that is possible, and some of it is actually harmful even to attempt.

Rapid Software Testing is a skill-based and context-driven testing methodology that invites you to apply ingenuity, tools, and lightweight heuristics to test complex products. It's designed to scale. It's designed to engage your brain, instead of making you feel like a stock clerk at a supermarket. It's a methodology that grew out of the culture of innovation in Silicon Valley.

This seminar is a live test coaching experience run by James Bach. He is the creator and managing author of the Rapid Software Testing methodology, which he has been developing since the late 80's at Apple Inc., and teaching since the mid 90's.
<![endif]>
You will learn:

• What is Rapid Software Testing, and why excellent testing is and must be a thoughtful people-centered process.

• How to jump into a product and find bugs while you learn all about it, while working toward "deep coverage" testing.


• How to use guideword heuristics to deepen your product analysis.


• How to take notes during exploratory testing.

• How activity-based test management (e.g. with sessions and threads) can coordinate and illuminate the work of a test team.


• How to use a three-list test strategy: product coverage outline, risk list, test activity list.

• How to organize amateur or part-time staff to create an ad hoc team to find bugs fast.<![if !supportLineBreakNewLine]>
<![endif]>

You will do:




This class is not a passive lecture experience. There is a lecture in the morning and afternoon, during which you will interact with James and peer advisors in the chatroom. Each day there is a 90 minute homework assignment which is integral to the class experience, followed by an hour-long webinar where James reviews selected student work. We strive to make this an interactive experience.

What is the schedule?

General Agendas (Pacific Time)


9-1030am

Instruction Webinar and Student Assignment

1030-1045am

Break

1045am-1215pm

Student Work

on own

1215-1230pm

Break

1230-200pm

Webinar to Review Student Work

200

-230pm

Break

230-330pm

Instruction Webinar and Close


How will tools
help you:

We use Atlassian JIRA and Confluence to coordinate the collaboration and gather the test results from all participants. Participants will receive a login to access testing notes and archives. A dedicated administrator will track questions and issues of the online participants while James focuses on managing the testing itself.

We will use Atlassian's HipChat tool, all throughout the day, with a webinar at the beginning and end of each day using Citrix GoToWebinar.

What about
Time Zones?

If you are in a different time zone, that's okay!

We will broadcast three webinars per day which will be recorded. If you don't see them live (approximately 9am, 1230pm, and 230pm PST), you can watch them later. The briefings will be 60-90 minutes long. We will also be available via Hipchat, to some degree, outside of those times.


However, you don't have to watch them at all. The status of the project will continuously be updated in Confluence, to which you will have access.

The instructor is available, as well as the online moderator, to answer questions you have during the course. No matter what time zone you are in, this event will be a true testing experience!
How will you prepare:

We will be testing a real product. You might find that using tools such as Fiddler, Burp Proxy,
browser add-ins, etc. will help. If you want to practice testing using tools, we encourage you to familiarize yourself with any tools you wish to use prior to the event.

Although it is helpful to have taken the RST class, it is not required. However, we do
recommend that you review the articles and materials on the Satisfice site.

What if I have already taken
the RSTAO?

If you have already participated in a RSTAO (formerly RTIO), and you want to practice or refresh your testing skills, then take it again. We will be testing a new product each time, so each RSTAO will be a new testing experience.


Prerequisites:

You need to know how to write a bug report.

You should be comfortable with computers.

You need to be able to write reasonably well in English.
...and we also offer an RSTA Onsite
The first big Rapid Software Testing Intensive was held on Orcas Island, in 2012. It was a joint online and onsite event. We tested eBay.
We do not have any RSTA Onsite classes scheduled at this time.
To see some photos from this event, click here to see RTI #1 Onsite held in July 2012.