Rapid Software Testing Class...ONSITE
Orcas Island, Washington - only offered once in 2013
| | |
| --- | --- |
| | Welcome Reception Photos |
| | RST Orcas-Day 1 Photos |
| | RST Orcas- Day 2 Photos |
| | RST Orcas- Day 3 Photos |
| | RST Excursion- Whale Watch |
| | |
A practical software testing experience with James Bach
When someone tosses you a program and says "you have one hour to test this" can you do it? Are you confident in your work? Can you explain what you did and why?
This unique 3-day course introduces you to Rapid Software Testing, the skill of testing any software, any time, under any conditions, such that your work stands up to scrutiny.
Join James as he teaches the skill of Rapid Software Testing at Rosario Resort on beautiful Orcas Island, Washington US.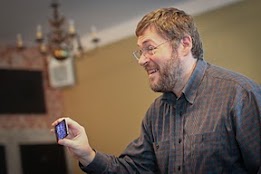 EVENT:
When is it:

June 25-27th, 2013 (Tuesday- Thursday)



PLUS a Welcome Reception on June 24th at 7:30pm and a Whale Watch trip on June 28th!

Where is it:

Rosario Resort, Orcas Island, Washington USA
What is it:

This unique 3-day course introduces you to Rapid Software Testing, the skill of testing any software, any time, under any conditions, such that your work stands up to scrutiny. Based on the ideas of James Bach, Jon Bach, Michael Bolton, and Cem Kaner, with substantial contributions by other members of the Context-Driven School of software testing, this is the closest thing in the business to a martial art of software testing. Because we emphasize exercises, it is challenging for experienced testers, but works for new testers, too. This course provides hands-on demonstrations and drills as well as portable heuristics that help you create tests quickly.

<![if !supportLineBreakNewLine]>
<![endif]>
You will learn:




Concise, universal heuristics and models for instant test design

How to tackle any product or product idea instantly

How to analyze a test heuristic or practice

How to test despite ambiguous or missing specifications

How to deal with overwhelming complexity or confusion

How to know when to stop or suspend the test process

How to prepare and deliver an impromptu test report

What should we expect:

In this class we test real software, under time pressure. You will practice cutting applications down to size with rapid idea generation techniques. You will practice critical reasoning on your feet, by yourself and in small teams.

James Bach originally developed this class from his own experiences at Apple Computer, Microsoft, Borland, and several software testing companies. This is the best of West Coast software testing practice. The methods presented are not hearsay, but represent what we do on a daily basis, on real test projects. The class is taught only by the people who own and author the material, so you are getting first hand knowledge.

The ideas in this class are drawn not only from experience, but are also grounded in epistemology, cognitive psychology, decision theory, and other fields. Testing is a far more interesting field than most people realize. We're at the crossroads of many other traditions.

The original motivation for all this was James' personal quest to be a truly expert software tester. It is an ongoing journey, and this class represents the best our community has to show for it, at any given moment. Our goal with the class is to propel each student forward on his or her own quest for expertise and self-confidence.

Who is ideal student:

The ideal student is anyone who feels driven to be an excellent software tester or software test manager.

The class is useful to all levels of tester, but seems to be most appreciated by experienced testers who want to become expert testers. The class works well when strong-minded and skeptical students attend the class. They challenge the instructor and make the class better, just like testers should. We try to make the class the most stimulating intellectual experience you can handle.

Another ideal student is the tester whose job is to check the work done by offshore outsourcing firms. You don't have time to do a full-blown test project. So, learn how to make a brief test project work.

Here are the slides and notes for the class. These do not include the exercises, though, which are really the heart of the class.

What does ONSITE registration include?
Dynamic -3- Day Course
Coffee/Tea Service
Daily Continental Breakfast
Daily Lunch Meal
Daily Afternoon snack

AND

Whale Watch Chartered Boat Trip including lunch
(3.5 hours on June 28th)

RST Tee-shirt


How much is it:

Early Bird Registration
Oct 15th, 2012 - Mar 15, 2013

Fee is for OnSite Attendance at the RST; it does NOT include travel and lodging expenses as they are attendees responsibility

Regular Registration

Mar 16th - Jun 21, 2013

$1600

$2000
Venue & Accommodations:

Rosario Resort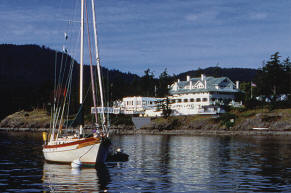 :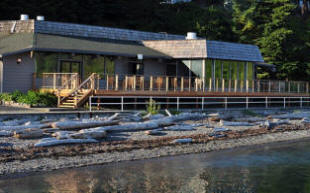 Rosario is a beautiful historic hotel located on Orcas Island, Washington.
Rooms are limited,
book early!
Sunset Magazine features San Juan Islands...check it out!

Orcas Island Chamber of Commerce (including hotels, restaurants and local happenings)

"The View from Buck Mountain" a video by James Bach of Orcas Island



Video of Orcas Island Area





How do I get there?

Transportation to/from Orcas Island, Washington:
Orcas Island is a beautiful place to be in the summer! Traveling to and from the Island during this time does require some planning due to the high volume of tourists. Ferry lines can get quite long, so plan ahead!
Once you fly into Seattle-Tacoma Airport (SEA), you can choose a variety of ways to continue your trip to Orcas Island.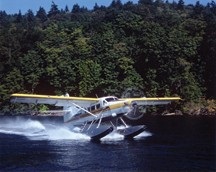 Via Float Plane (Recommended):
The Kenmore Air fleet lands right in front of Rosario!

Via Taxi: Orcas Island Taxi

Via Rental Cars from airport,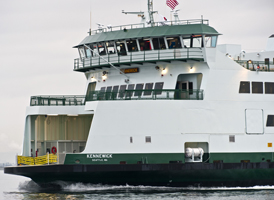 Rental Cars on Island

Via Washington State Ferry: Anacortes, WA to Orcas Island, WA
Maps:
Seattle Area Map
Island Map
Directions to Rosario via Google Maps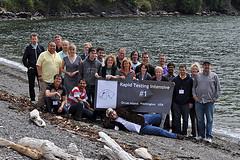 July 2012 Class









Some of the participants registered for this Rapid Software Testing Class are below:
| | | |
| --- | --- | --- |
| Name | Company | Country |
| Aubrey Alford | Time Warner Cable | Colorado, USA |
| Ronald Pihlgren | SDET Microsoft | Washington, USA |
| Teri Charles | VisionLink | Colorado, USA |
| Jerrilyn Rooney | Ricoh | Colorado, USA |
| Nachi Chidambaram | Schweitzer Engineering Laboratories | Washington, USA |
| Anthony Cronrath | Schweitzer Engineering Laboratories | Idaho , USA |
| John O'Hara | McAfee Ireland | Ireland |
---