REINVENTING TESTERS with James & Jon Bach
A New Onsite Class from Satisfice
Orcas Island, Washington - only offered once in 2016

May 16-18, 2016
Whale Watch Trip with Eclipse Charters
The world of software testing is undergoing profound change in many areas of the industry. Companies may think testing slows down projects, so testing needs to be "automated" to provide faster time-to-market. They may have heard that certain famous companies "don't have testers" because "developers do the testing", or even think users may overlook or forgive bugs anyway.
Meanwhile, many testers have little training and the commercial certifications available for testers are laughable, so there is confusion even among testers about what good testing means. In some companies, testing as a defined role is going away. In other companies, testers are taking on new responsibilities.
If you are a serious career tester, you need to figure out where you stand and what to do about it.
This class is dedicated to helping testers and test teams reinvent themselves and their role in development. It is taught from two perspectives: James is a long-time independent testing consultant and trainer. Jon is a former tester who applies his testing skills and experience at eBay in a role he reinvented to emphasize the results from testing.
Reinvention does not necessarily mean transformation. It means achieving deep understanding and ownership over your practices and motivations. It means knowing why you do what you do, and being able to explain it to others. The instructors take a context-driven approach to testing, which treats the subject as a fluid human craft involving skill and problem-solving rather than as a set of fixed practices or tools.
The class involves practical exercises and Socratic discussion. We recommend that you bring a laptop computer (Windows or Mac), but this is not absolutely necessary.
Audience
---
Testers wishing to take control of their careers.
Testers working in an Agile context alongside developers.
Testers who find that "traditional" approaches are being challenged.
Testers who find that "traditional" approaches simply don't work.
People with testing experience who need to adapt to a project without "testers."
Managers with teams making a move toward DevOps or Agile
People being told that testing is an outdated mentality and that "quality is everyone's job."
Objectives
---
Understanding of the potential role of skilled testers in projects, no matter what job title they have.
Understanding of testing skills that are critical to projects, regardless of role.
Understanding the uses and limits of automation in testing.
Understanding the meanings and purposes of roles on projects.
Understanding approaches to creating and maintaining a testing culture.
Ability to analyze testability and advocate for it.
Ability to explain how testing fits into development and why it may conflict with it.
Ability to decompose and critique approaches to QA and testing.
Ability to promote useful change and cope with harmful change.
Outline
---
Day 1: Roles
What is the problem?
What do we mean by re-inventing?
Avoiding Shallow Agreement and Assimilation Bias

Deconstructing Roles

Big "R" role vs. small "r"

Relations to other roles

Implications of a role

Thinking Through the Tester Role
Agile Testing Quadrants: Testing, Development, and Designers Working Together
Day 2: Mechanics
A Brief Explanation of Testing
Foundation of Testing: Analysis
Outer Limits of Testing: Testing Without Tests
Supercharging Testing: Testing With Tools
Study of Testing: Beyond Folklore and Hearsay
Why Semantics Matter
Day 3: Direction
How Context Should Drive Testing
Testability: Analysis and Advocacy
Fill a Need: How Jon Invented His Job at eBay
Help People for Free: How James Invented His Job
Testing Career Tree
Organization Patterns in Testing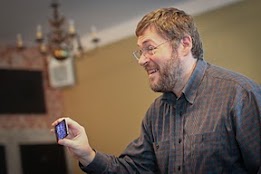 Course Logistics:
(Contact erica@satisfice.com with any questions)
When is it:

May 16-18th, 2016 (Monday - Wednesday)

PLUS a Welcome Reception on May 15th, 2016 at 7-8:30 pm!
PLUS a Whale Watch Excursion on May 19th, 2016!

Where is it:

Rosario Resort, Orcas Island, Washington USA

What does ONSITE registration include?

Dynamic -3- Day Course
Coffee/Tea Service


Daily Continental Breakfast




Daily Lunch Meal




Daily Afternoon snack




How much is it:

Fee is for OnSite Attendance at class; it does NOT include travel and lodging expenses as they are attendees responsibility

Regular Registration

Feb 27 - April 29th, 2016

$2200.00
Venue & Accommodations:

Rosario Resort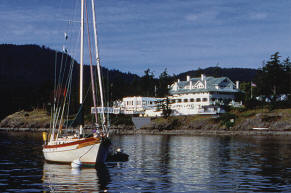 :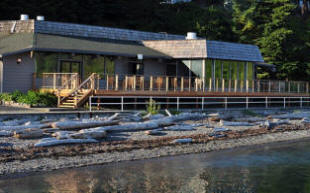 Rosario is a beautiful historic hotel located on Orcas Island, Washington.
Rooms are limited,
book early!
Ask for Satisfice room rate!
Sunset Magazine features San Juan Islands...check it out!

Orcas Island Chamber of Commerce (including hotels, restaurants and local happenings)

"The View from Buck Mountain" a video by James Bach of Orcas Island



Video of Orcas Island Area




How do I get there?
Transportation to/from Orcas Island, Washington:
Orcas Island is a beautiful place to be in the summer! Traveling to and from the Island during this time does require some planning due to the high volume of tourists. Ferry lines can get quite long, so plan ahead!
Once you fly into Seattle-Tacoma Airport (SEA), you can choose a variety of ways to continue your trip to Orcas Island.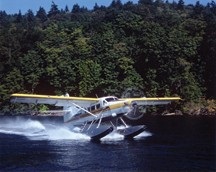 Via Float Plane (Recommended):
The Kenmore Air fleet lands right in front of Rosario!

Via Taxi: Orcas Island Taxi

Via Rental Cars from airport,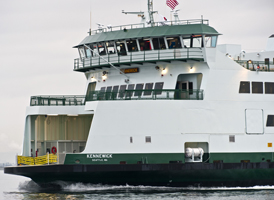 Rental Cars on Island

Via Washington State Ferry: Anacortes, WA to Orcas Island, WA
Maps:

Seattle Area Map
Island Map
Directions to Rosario via Google Maps

Past RST Class Photo Gallery:
| | |
| --- | --- |
| | JUNE 2013 Welcome Reception Photos |
| | JUNE 2013 RST Orcas-Day 1 Photos |
| | JUNE 2013 RST Orcas- Day 2 Photos |
| | JUNE 2013 RST Orcas- Day 3 Photos |
| | JUNE 2013 RST Excursion- Whale Watch |
| | |

July 2012 Class









Some of the participants registered for this course are below:
| | |
| --- | --- |
| Name | Company |
| Rob Sabourin | |
| Justin Rohrman | Excelon Development |
| Matthew Heusser | Excelon Development |
| Simon Schrijver | TesT-PRO |
| Jesse Alford | Pivotal |
| Perze Ababa | Johnson & Johnson |
| Andy Tinkham | C2 IT Solutions |
| Brian Kurtz | DealerTrack |
| Amy Jo Esser | ProAssurance |
| Jerrilyn Rooney | Ricoh USA |
| Sheree Pennah | Black Pixel |
| Connor Roberts | Dealertrack Technologies |
| John Hunter | Verisign, Inc |
| Jeff Grigsby | DNV-GL |
| Carol Brands | DNV-GL |
| Michael Frank | DNV-GL |
| Stephen Knopf | John Lewis Partnership |
| Anna Royzman | |
---