Rapid Testing Intensive #1 July 2012

Orcas Island, Washington
A software testing practicum experience with James & Jon Bach in July 2012
For the first time, many participated in an immersive testing experience, RTI #1, with the Bach brothers: the men who created the Session-Based Test Management and Rapid Software Testing methodologies. About 88 participated online, where it provided an experience to see how the modern theory of testing met practical work.
"We performed real-time test coaching and tested real software. It was the most vivid, realistic testing experience that my brother and I could imagine
doing in 5 days" -James Bach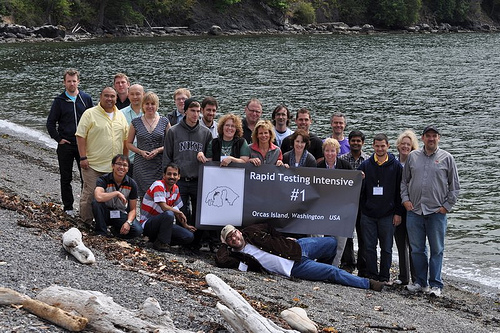 RTI#1 CREW
From left to right; Andrew Prentice, Simon Tang, Mark Hrynczak, Thomas Htwe, Leslie Harper, Samson Hendricks, Adam Roy, Thomas Ritter, Erika Bach Good, Rob Sabourin, Amy Jo Esser, Aleksandar Simic, Karen Johnson, Chris Kenst, Susan Ward, Paul Holland, Sunil Kumar SS, Dwayne Green, Kristelle Bach Sim, Jon Bach. In front; Phong Phung, Ajay Balamurugadas, and our fearless leader, James Bach.
Day 2 Photos: RTI Continues Testing and Reporting
Day 3 Photos: Another day of Testing plus an added treat from Satisfice...Kayaking!
Day 4 Photos: More Testing and Reporting
EVENT NEWS:
Blog Posts from Attendees
My Rapid Testing Intensive Experience...and a Berry Bread Pudding in a Foil Packet Recipe.
A fun experience summary of RTI#1 by Onliner Bernice Ruhland.
Applying the Lessons of Rapid Testing Intensive
Onliner Jeff Lucas's blog post describing his experience with RTI#1.
---
Two Atlassian Representatives, Andrew Prentice and
Mark Hrynczak,
were on the floor, in full participation with the group of Testers onsite! We were honored to have them. We used their tools to administer the Intensive, and i
t helped make the Project a success!
Thanks to them and Atlassian for their generous support.
---
Satisfice Trainer Paul Holland assisted at RTI!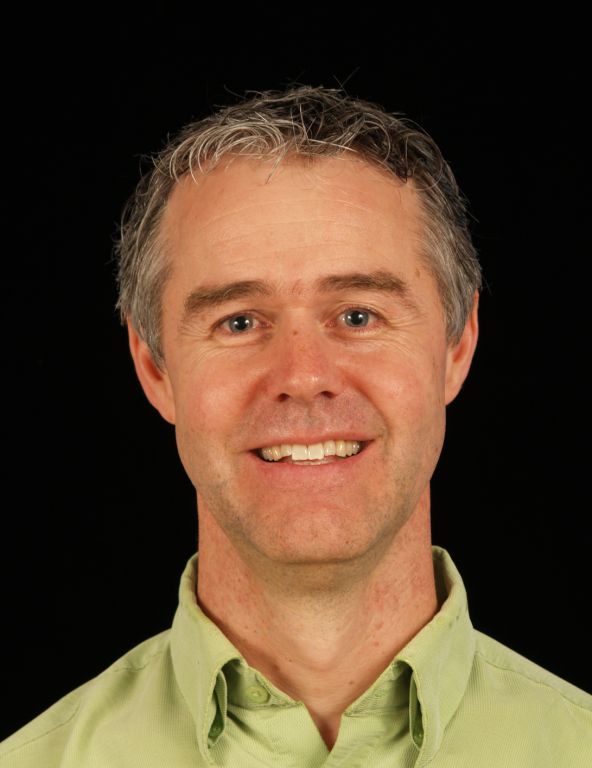 Paul Holland, as mentioned on James' recent blog post, joined us in July! He is a new trainer for Satisfice's RST Class. Paul is a gifted test manager formerly of Alcatel, and is famous for his facilitation skills at context-driven peer conferences. He's the facilitator-in-chief at CAST conferences, and a pillar of the WOPR conference. More on Paul Holland here. Welcome, Paul!
---
---
Another Software Testing Celebrity joined the RTI Crew!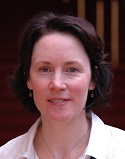 Karen N. Johnson is a software test consultant and was onsite to assist with the online participants. She is frequent speaker at conferences. Karen is a contributing author to the book, Beautiful Testing by O'Reilly publishers. She has published numerous articles and blogs about her experiences with software testing. She is the co-founder of the WREST workshop, more information on WREST can be found at: http://www.wrestworkshop.com
---
Robert Sabourin joined us at this event!
Robert Sabourin is the creator of Just-In-Time testing methodology and a leading thinker in the Context-Driven testing school. He has more than thirty years of management experience, leading teams of software development professionals. A well-respected member of the software engineering community, Robert has managed, trained, mentored and coached thousands of top professionals in the field. He frequently speaks at conferences and writes on software engineering, testing, management, and internationalization. The author of "I am a Bug!", the popular software testing children's book, Robert is an adjunct professor of Software Engineering at McGill University. Robert is the principle consultant (&president/janitor) of AmiBug.Com, Inc.


"The days were filled with insights, discovery and many great "aha moments". The evenings were filled with friendly debate about what we were learning about software engineering, what we were learning about testing and most of all what we were learning about ourselves. The camaraderie, conferring and community have led me to a rich career and much continuing collaboration. "
--Rob Sabourin, after attending a Satisfice course. See entire comment on Seminar page.
---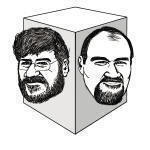 Venue & Accommodations:

Rosario Resort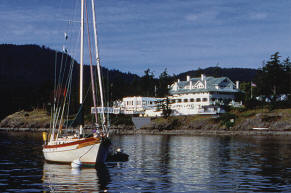 :
Rosario is a beautiful historic hotel located on Orcas Island, Washington.






Orcas Island Chamber of Commerce
(including hotels, restaurants and local happenings)


Sunset Magazine features San Juan Islands...check it out!


"The View from Buck Mountain" a video by James Bach of Orcas Island



Video of Orcas Island Area





How do I get there?

Transportation to/from Orcas Island, Washington:
Orcas Island is a beautiful place to be in the summer! Traveling to and from the Island during this time does require some planning due to the high volume of tourists. Ferry lines can get quite long, so plan ahead!
Once you fly into Seattle-Tacoma Airport (SEA), you can choose a variety of ways to continue your trip to Orcas Island.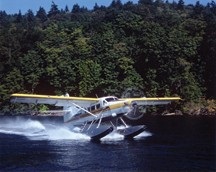 Via Float Plane (Recommended):
The Kenmore Air fleet lands right in front of Rosario!

Via Taxi: Orcas Island Taxi

Via Rental Cars from airport,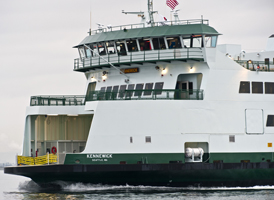 Rental Cars on Island

Via Washington State Ferry: Anacortes, WA to Orcas Island, WA
Maps:
Seattle Area Map
Island Map
Directions to Rosario via Google Maps


Participants registered for the Rapid Testing Intensive #1:
| | | |
| --- | --- | --- |
| Name | Company | Country |
| | | |
| ONSITE | | |
| Thomas Ritter | SAP AG | Germany |
| Susan Ward | Carbonite Inc. | Massachusetts, USA |
| Aleksandar Simic | | Germany |
| Ajay Balamurugadas | Fiberlink Communications Corp | India |
| Robert Sabourin | Amibug | Canada |
| Dwayne Green | 1800 Contacts | Utah, USA |
| Adam Roy | Satisfice Inc. | Washington, USA |
| Oliver Bach | Satisfice Inc. | Washington, USA |
| Chris Kenst | Conversive, Inc. | California, USA |
| Amy Jo Esser | ProAssurance | Wisconsin, USA |
| Karen Johnson | ST Consultant | Chicago, USA |
| Phong Phung | | Canada |
| Sunil Kumar SS | SAP Labs | India |
| Paul Holland | Satisfice, Inc. | Canada |
| Thomas Htwe | | Maryland, USA |
| Andrew Prentice | Atlassian | Australia |
| Mark Hrynczak | Atlassian | Australia |
| Leslie Harper | EchoStar | Colorado, USA |
| Simon Tang | EchoStar | Colorado, USA |
| | | |
| | | |
| | | |
| ONLINE | | |
| Perze Ababa | NBC Universal, iVillage Div. | New York, USA |
| Julianito Abanilla Jr | kgb | Philippines |
| Anand Badurkar | | India |
| Scott Barber | PerfTestPlus Inc | Florida, USA |
| Jeff Bockelman | Logikos | Indiana, USA |
| Sharath Byregowda | | United Kingdom |
| Bryan Campbell | Fekete | Canada |
| Sarah Chann | Schneider Electric | Australia |
| Teri Charles | | Colorado, USA |
| honglian Chen | Schneider Electric | China |
| Colin Conrick | Schneider Electric | Australia |
| Gable Costello | Sun Nuclear Corp. | Florida, USA |
| Mary Csontos | | Washington, USA |
| Darren Davie | | Australia |
| Andrew Dempster | Schneider Electric | Australia |
| David Dixon | Echostar | Colorado, USA |
| Mike Dodge | Logikos | Indiana, USA |
| Pascal Dufour | codecentric | Netherlands |
| Oliver Erlewein | Consultant | New Zealand |
| Markus Gaertner | it-agile GmbH | Germany |
| Chris Giovenco | Echostar | Colorado, USA |
| Daniel Gold | | California, USA |
| Pontus Hallstedt | | Sweden |
| Rick Hoffman | Logikos | Indiana, USA |
| James Jahraus | Fekete | Canada |
| Sirisha Jakka | | Minnesota, USA |
| Scott Jamieson | Schneider Electric | Australia |
| Curtis Jensen | Fekete | Canada |
| Griffin Jones | Congruent Compliance | New York, USA |
| Stephan Kaemper | Stephan Kaemper/IT-Beratung | Germany |
| Graeme Keehn | Attix5 | South Africa |
| Rajesh Kovuri | Value Labs | Malaysia |
| Sunil Kumar | Moolya Software Testing | India |
| Raymond Li | | Washington, USA |
| Andrew Linder | Logikos | Indiana, USA |
| Alex Lisi | Agfa Healthcare | Canada |
| Jeff Lucas | SecureInfo Corp. | Texas, USA |
| Vittorio Luciano | Echostar | Colorado, USA |
| Georg Lysen | Spright Consulting | China |
| Dean Mackenzie | | Australia |
| Christina McCumber | NCS Pearson Inc. | Texas, USA |
| Zoltan Molnar | | Hungary |
| Claudette Morell | | Connecticut, USA |
| Claire Moss | daxko | Georgia, USA |
| Kyle Nitta | Echostar | Colorado, USA |
| Roan O'Connor | Dialog IT | Australia |
| Heather O'Hearn | Logikos | Indiana, USA |
| Ray Oei | | Netherlands |
| Lheiza Ortiz | kgb | Philippines |
| Harles Paesuld | | Estonia |
| Dan Panachyda | Saab Sensis Corp. | New York, USA |
| Anit Patel | 1-Stop | Australia |
| Louise Perold | Micro to Mainframe | South Africa |
| In Yung Phang | | California, USA |
| Amy Phillips | Songkick | United Kingdom |
| Jeremy Polley | daxko | Alabama, USA |
| Zejun Qu | Schneider Electric | China |
| Dhanasekaren Raghunathan | Mindtree Ltd | India |
| Vernon Richards | | United Kingdom |
| Richard Robinson | | Australia |
| Carmen Rosado | Logikos | Indiana, USA |
| Frank Rubinsky | | New York, USA |
| Bernice Ruhland | ValueCentric LLC | New York, USA |
| Bahar Salamaty | Fekete | Canada |
| Lillian Sancerni | AIMBIS Inc | Florida, USA |
| Roel Delos Santos | | Philippines |
| Kyle Schroeder | Echostar | Colorado, USA |
| Thomas Schulze zur Wiesch | | Germany |
| Scott Seltzer | | Israel |
| Gary Serwinowski | ValueCentric LLC | New York, USA |
| Shaun Shattuck | ValueCentric LLC | New York, USA |
| Christine Shaw | DCS Consulting, LLC | Kentucky, USA |
| Simon Sheridan | | Australia |
| Andrew Skelton | Agfa Healthcare | Canada |
| Michele Smith | | Maine, USA |
| Jacob Steffes | Echostar | Colorado, USA |
| Jason Strobush | | Indianapolis, USA |
| Victor Stuiber | | Romania |
| Lorant Suller | bwin.party services (Austria) GmbH | Austria |
| Aman Suri | Schneider Electric | Australia |
| John Tran | Agfa Healthcare | Canada |
| Kristjan Uba | | Estonia |
| Natasha Vezhnovets | Echostar | Colorado, USA |
| Scott Wilson | | Washington, USA |
| Manase Xiong | Echostar | Georgia, USA |
| Julia Xu | Fekete | Canada |
| George Zhang | Agfa Healthcare | Canada |
| Jamie Zhang | Schneider Electric | Australia |
| | | |
| | | |
Questions? Email: erica@satisfice.com